*Part names: 1)main part (replacement) for Rain gauge
1pc Pg7 cable gland with sealing ring
1pcs Pg9 plug with sealing ring
*In material: UV stabilized (Bayer Makrolon) PC 2407 (w/ white base color from pigment making viewpoint)
*Color code: RAL 9001 Cream (white)
this color is wished to applied to all future parts of LoRain series
*Injection toolings(Molds):
1) Main part(replacement) 1x1 cavities, with pin-point injection gate, 3-plates
2) Thorn crown 1x2 cavities, with edge injection gate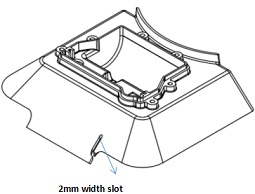 1)Main part (replacement)
*2mm width slot should be shaped by 'shut off (S/O)' of front mold(cavity side) and back mold(core side)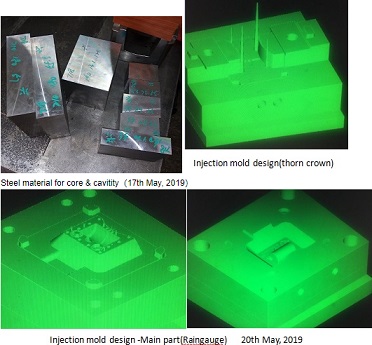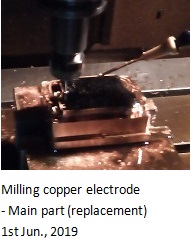 (Rightmost picture -1st Jun., 2019: the purpose of EDM work by copper electorde is to make or to perfect some mechanical details which can't be done by CNC milling process, i.e. details milling cutters can't reach)
*22nd May, 2019: Mold base are ready, milling work on cavity and core components are going on, copper electrode making and EDM work will follow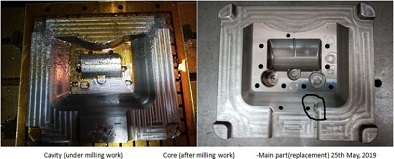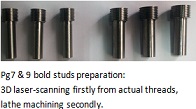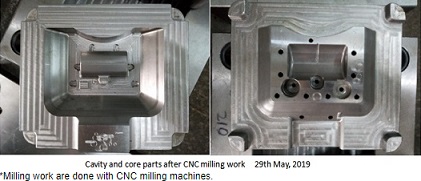 *Milling work are done with CNC milling machines.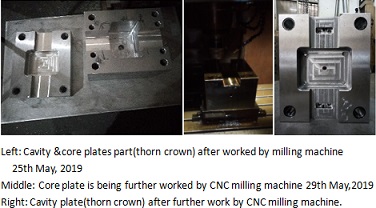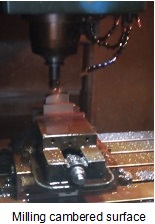 *Copper electrode design and making work is still going on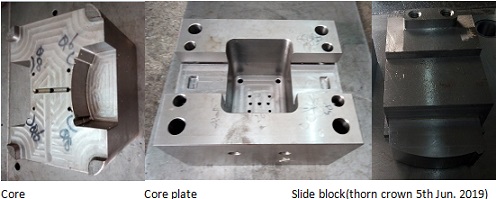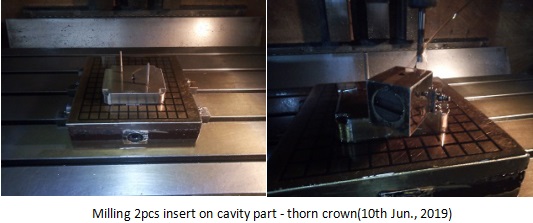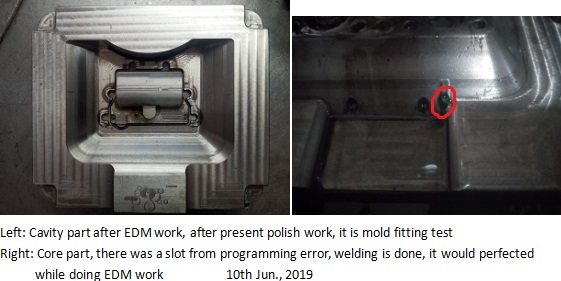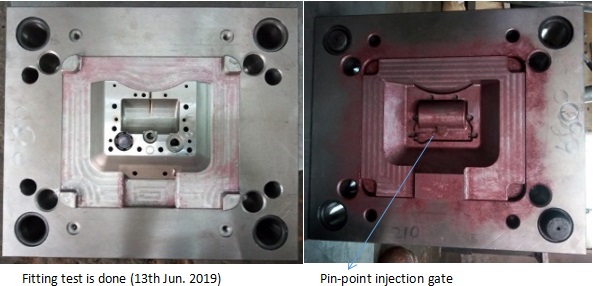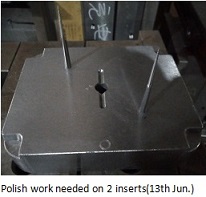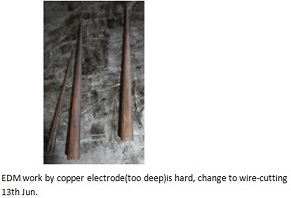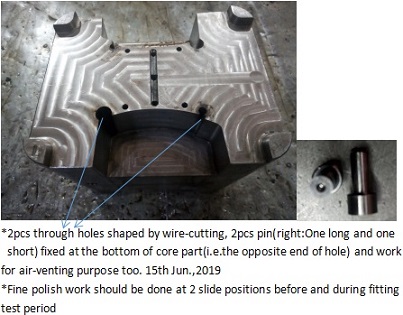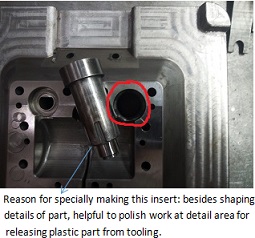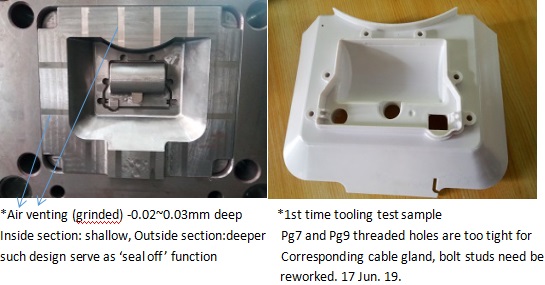 *Cavity of 'Main Part' tooling was fine-polished manually close to mirror-polishing standard. (18th Jun. 2019)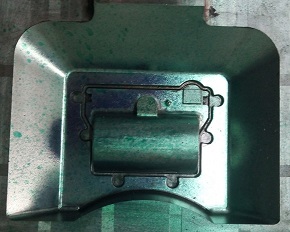 *Trial assembly of 'thorn crown' tooling: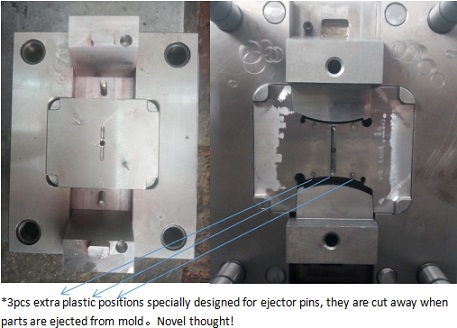 * For better production efficiency, using flat ejector pins to push part itself directly are planned to replace '3pcs extra plastic positions' design. 30th. Oct., 2019
a.) back mold (right) is in situation ball plunger under slide block is not installed yet.
b.) head end surface of slide blocks and their opposite surfaces of core part are being polished
c.) core part was found out a little lower in height compared to core plate from assembly, welding work is being done at core part bottom. 20th Jun. 2019

Dornenkrone(thorn crown part): 2mm width of the slot is modified by 1.5mm more to left and bottom directions, slim line mark from welding work is left at inside surface and treated nicely.
*Due to light influence in photographic environment, part color in pictues are not true to real one.